We analyse and take into consideration your company needs. We leverage our knowledge of the job market and we find the most suitable talents, according to the skill profile you require.

We specialise in the Executive – Middle management head hunting, at a national and international level.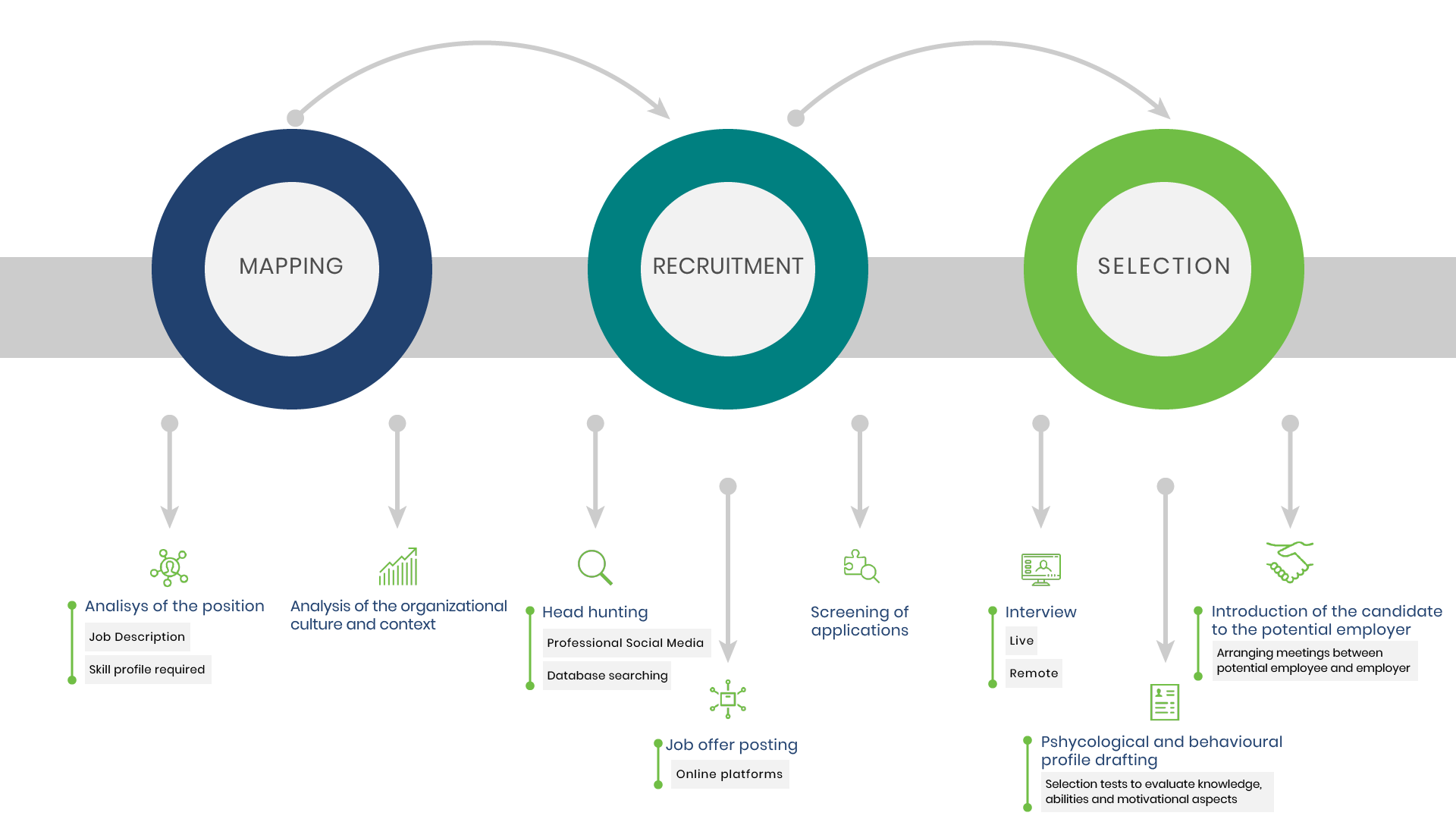 We evaluate and enhance your Human Resources, which we consider the most important company asset.

We cooperate with HR Management in defining potential evaluation projects in order to develop the company's employees and increase their performance.

For the analysis and evaluation, we use customized and internationally renowned tests, which are administered by our licensed psychologists.

We verify your employees' actual or potential abilities, with the aim of enhancing those who respond to the requirements of the searched profile.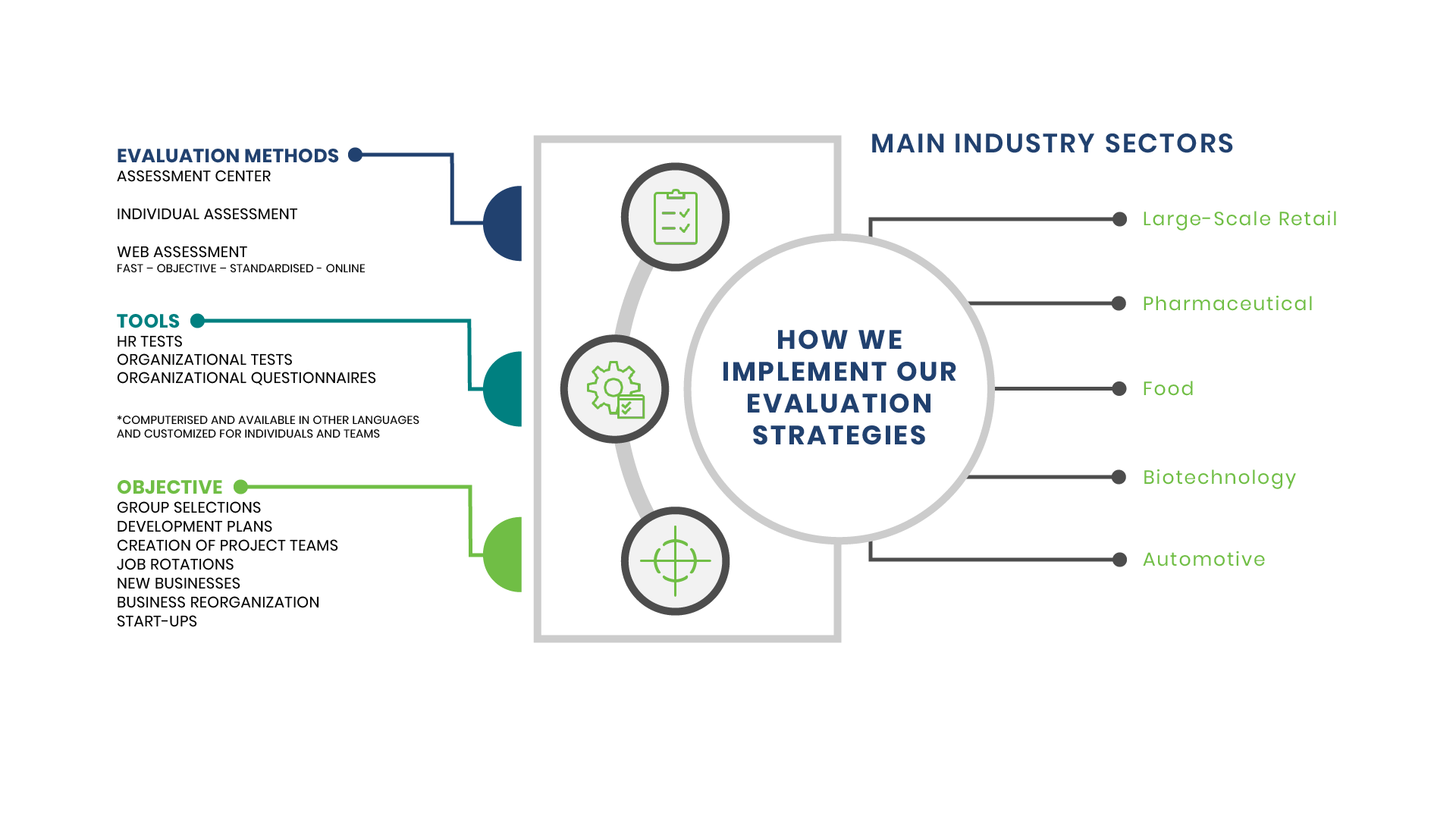 We encourage a change of mindset to allow companies to deal with the technological innovation and organizational complexity.

We will guide your strategic development plans through tailored training courses, in order to achieve a dual objective:
Provide everyone with knowledge for their actual or future position to be held
Enhance individual abilities in order to increase both their professional and personal operational value
As complexity grows, a change of mindset becomes necessary; digital technology pervades organizations and it forces to a continuous development of competencies.
It also becomes necessary to involve every employee in growth and transformation paths.
We would like to encourage transformation through paths that allow people to develop functional organisational behaviours and to embrace principles and values of the company.